If you're an Instagram aficionado, then you've likely witnessed the latest hash tag craze – #2015BestNine. For those of you who have yet to peruse the popular tag, the "Best Nine" is a compilation of an Instagram user's most popular photos of 2015, based on the most "Likes" each photo has received. So far, over 65,000+ Instagram posts have jumped on board, and the number is rapidly rising as we near the end of 2015.
Bloggers and small business owners can (and should) jump in on the trend, not only because it's fun to see which posts have garnered the most engagement for your brand throughout the past year, but because using a trending hash tag will put your post in the spotlight amongst potential new followers.
OK, but how do I create an Instagram #2015BestNine collage?
The Hard Way…
When I first came across the hash tag, I didn't realize that there was a tool that could be used to easily create the graphic, so I made my own. Here's what I did:
1) On my iPhone, I browsed through my feed and took screenshots of my favourite nine posts. I then opened the Instagram Layout app (you can download it for free from the App Store). I selected the nine photos, and then chose the nine square layout, and saved the image to my phone.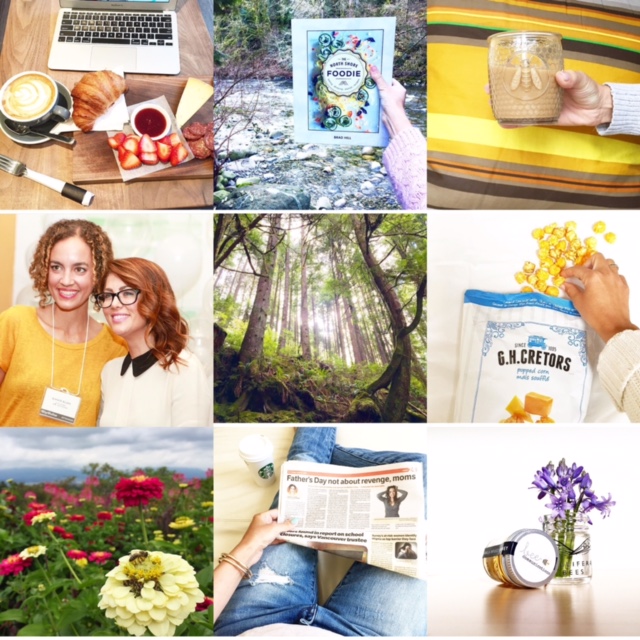 The Easy Way…
I later discovered that there's a website that can quickly create the graphic for you, selecting your most popular photos of the year based on the number of "Likes" your photos have received. This is a much easier way to create the collage, but you might not be as happy with the way the final image looks.
To create the #2015BestNine graphic the easy way, all you have to do is visit this website, type in your Instagram ID (for example, mine is: BeeComms – no need to include the @), and then click on the "GET" button. Once the image has been created, hold your finger on the image and it'll prompt you to save it!
Regardless of which way you choose to create your collage, don't forget to include the hash tag #2015BestNine.
For more bright and colourful photos, follow me over at @BeeComms.
Enjoy, and Happy New Year!